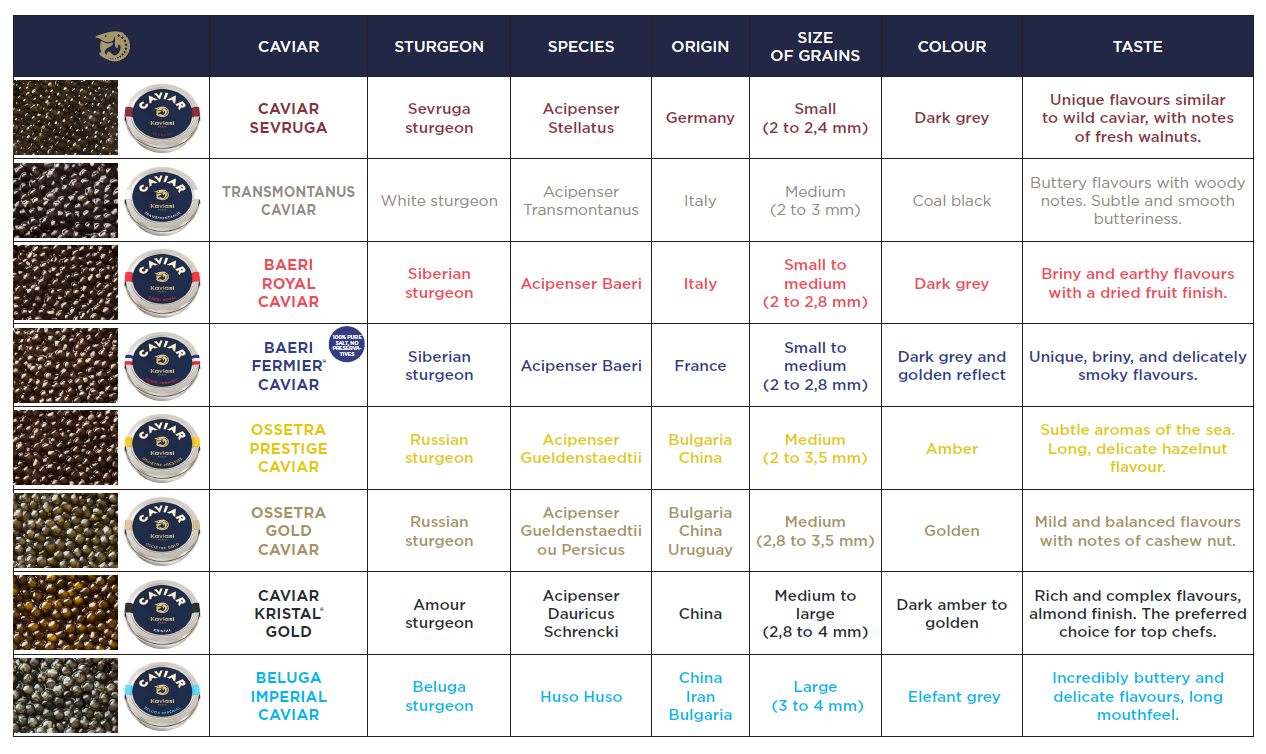 SEVRUGA CAVIAR is dark gray and fine grained. It is especially appreciated for its extremely fine and marked flavor. True connoisseurs often prefer Sevruga for its "full-bodied" flavor and unique taste. Today, very few breeding of Sevruga are found.
TRANSMONTANUS CAVIAR (white sturgeon) is a firm caviar with slightly iodized marine flavors and fresh walnut notes, with a promising length in the mouth.
BAERI CAVIAR is a caviar that is characterized by the purity of its taste, its harmonious lightness.
OSSETRA CAVIAR, varies from grey dark brown to golden. It is sensual and balanced. Its particular walnut aroma makes it one of a kind.
KRISTAL® CAVIAR is the Chefs' favorite caviar, because it is simply beautiful and easy to shape thanks to its compactness and its distinct grains. Its brilliance go with firmness, roundness and a delicious subtle almond finish.
BELUGA CAVIAR varies from light gray to dark grey. It is particularly appreciated for the size of the grain and its fine skin. The most prized one is the lighter one. The eggs are large, unctuous and burst easily in the mouth, giving off an unmatched length in the mouth. It is distinguished by delicate buttered notes. Thanks to its unique structure, the beluga caviar remains the most prestigious caviar.